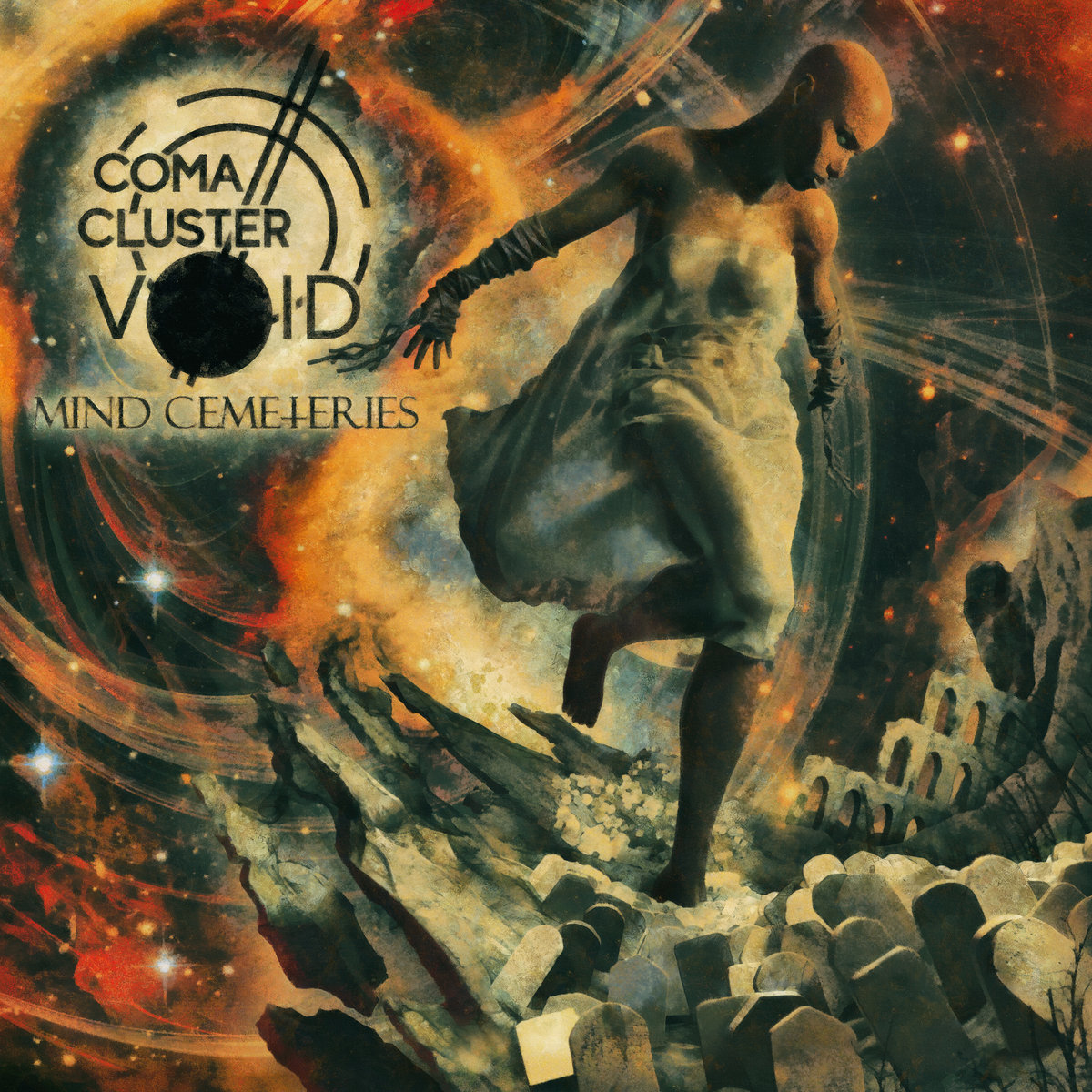 BANDA: COMA CLUSTER VOID TITULO: MIND CEMETERIES
PAIS: CANADA LABEL: INDEPENDIENTE FORMATO/AÑO: CD-2016 PUNTAJE: 5/3.5.
Coma Cluster Void, son unos canadienses liderizados por Mike Di Salvo, ex -Crytopsy y uno de los responsables de participar de los dos discos mas pontentes de ellos. Esa es la primera impresión que te da esta gente, lo primero que te engancha a escuchar este trabajo, rápidamente nos percatamos que tras la figura principal y mas llamativa de su vocalista, estan otros instrumentos tras ello, sino unos ejecutantes a carta cabal, con una impecable ejecución de rítmicas de tres tiempos, por momentos indigeribles, participan en este álbum una cantidad de musicos a saber la banda en si conformada por: Mike DiSalvo en las vocales como sabemos compartiendo roles con Austin Taylor, Chris Burrows (bateria), Sylvia Hinz (bajo) y John Strieder en las guitarras de 10 cuerdas. Adicionalmente se van adhiriendo: Alexa Renger (Violin), John Strieder (Violoncello), Will Smith (Artificial Brain) en el track "Mind Cemeteries" and Lord Worm (tambien ex-Cryptopsy) en el tema "Everything Is Meant To Kill Us" y "All Bitter Endings". Estos son los momentos mas interesantes del disco, que esta enmarcado en unas ultras pesadas guitarras, una base de bajo y batería realmente consistentes, unos arreglos que pasan de lo caótico y disonante como un solo elemento, el trabajo de las voces son muy destacables, siendo de alguna forma lo mejor del álbum, combinan una desesperación conjuntamente dándole un matiz, monstruoso, decadente, tremendamente unico, muchas partes son totalmente e increíblemente entonadas, se me hace lo mas interesante a lo lejos, a pesar de los esfuerzos compositivos, la musica tiene alma no hay dudas, pero su lenguaje se hace intelegible en diversos pasajes. Muy recomendado para fanáticos al death metal técnico con orientaciones al math core y el avantgarde.